Content + SEO = better business
We're a content-led SEO agency
We know the power that targeted, content-led SEO can do for your web site. That's why we're on a mission to create brilliant content that boosts your web site rankings and grows traffic. No fluff. No marketing buzzwords. No thin copy. Just a content-led SEO agency that gets results.

Insight & strategy
SEO and content strategies that deliver business benefits based on deep customer understanding and organic traffic performance
SEO & site optimisation
SEO site audits and content optimisation boost the visibility of your business in search engines, driving traffic growth
We're a content-led SEO agency with a strong focus on creating high-quality content optimised for SEO that ranks highly and drives traffic. We've spent our careers publishing and editing some of the largest magazines and websites in the UK. Our content has informed, inspired and entertained millions of people.
That means we know content-led SEO. We specialise in researched, expertly crafted content tailored to your customers. We take time to fully analyse the market, identify content opportunities, build your content strategy, and create content that boosts your brand's visibility and rankings. We're talking content-led SEO that delivers.
The result is our content-led SEO attracts and converts more people into customers and increases retention. Content-led SEO is powerful stuff, and we can't wait to see how we can help your business
We're proud members of the Content Marketing Association.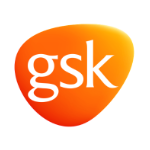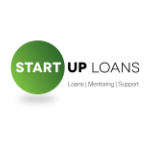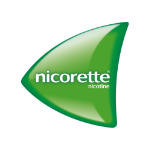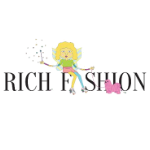 "First-class work"
I have worked with Submerge on a variety of projects, both small and large, and they have always delivered first-class work, on-time and on-budget. Of the content agencies I have worked with Submerge has always delivered the highest standards and best value for money.
David English, Chief Marketing Officer, Start Up Loans
"Inventive & collaborative"
Submerge is a fantastic partner in our work to evolve our marketing strategy and revisit how we communicate with our customers. They have helped us refine customer journeys and have really challenged our thinking through inventive and collaborative workshops. Highly responsive and professional, they bring a fresh and innovative approach. I'd highly recommend them.
Ben Hitchcock, Sales & Marketing Director, Rivera Travel

"Consistently great"
I've found Submerge to be incredibly reliable, flexible and helpful, and they consistently create great content. They built a successful ecommerce, music and touring website from scratch within budget, and have supported it with engaging content. They're a great go-to resource for digital expertise and I highly recommend them.
Bill Wyman, former bass player Rolling Stones
"Over 300% year-on-year organic growth"
We've been delighted with Submerge and their wealth of knowledge of SEO, content and digital marketing. They've helped transform our approach to content, helping us increase blog traffic by over 300% y-o-y from all channels including email, organic and social in just three months. They're a pleasure to work with, providing strategic thinking, in-depth SEO and content that works. Thoroughly recommended.
Marie-Clare Dixon, Head of Digital, Riviera Travel
"120% organic traffic growth"
Content has always been very high quality, containing useful and well-researched information. Our organic traffic grew 120% year-on-year, largely thanks to the new Business Advice content's rankings in Google.
Mark Pitt, Start Up Loans Company

Latest content marketing news and articles
Content marketing insights
From backlinks to keyword tools and site crawlers - our guide to the best free SEO tools will have to save a fortune, boost SEO

Boost customer loyalty to increase customer retention and spend. Six easy steps your business can take to engage customers and keep them coming back.

Submerge is proud to announce it has joined the Content Marketing Association - the industry association for marketing, publishing, advertising and social agencies.
Discover how content-led SEO can help your business grow. Send us an email, or call us on the number below.
Submerge Ltd
0207 971 1493